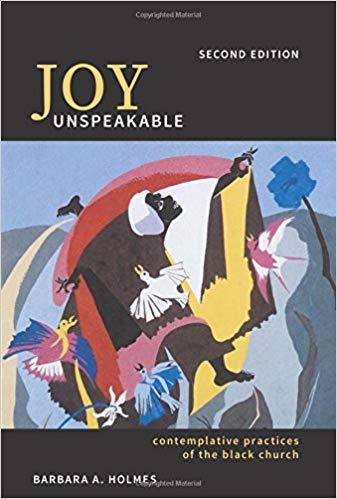 Joy Unspeakable: Contemplative Practices of the Black Church
Joy Unspeakable focuses on the aspects of the Black church that point beyond particular congregational gatherings toward a mystical and communal spirituality not within the exclusive domain of any denomination. This mystical aspect of the black church is deeply implicated in the well-being of African American people but is not the focus of their intentional reflection. Moreover, its traditions are deeply ensconced within the historical memory of the wider society and can be found in Coltrane's riffs, Malcolm's exhortations, the social activism of the Black Lives Matter Movement and the presidency of Barack Hussein Obama. Barbara Holmes' research in this book-through oral histories, church records, and written accounts--details not only ways in which contemplative experience is built into African American collective worship but also the legacy of African monasticism, a history of spiritual exemplars, and unique meditative worship practices. A groundbreaking work in its original edition, Joy Unspeakable now appears in a new, revised edition to address the effects of this contemplative tradition on activism and politics and to speak to a new generation of readers and scholars.
Paperback, 226 pages.