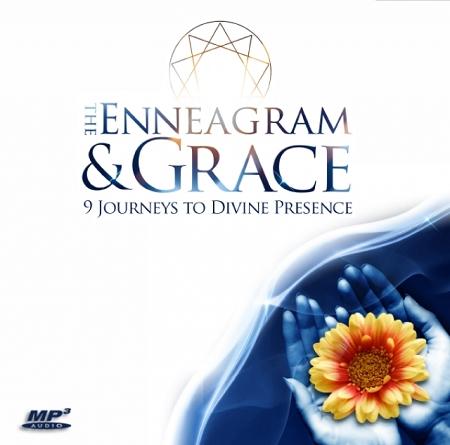 The Enneagram and Grace ~ MP3
Richard Rohr and Russ Hudson offer a deep study of the Enneagram as a powerful spiritual tool. The Enneagram has become many things to many people, but its roots are profoundly spiritual and are based in the studies of the Desert Fathers, the world's first Christian monastics. At its core, the Enneagram addresses the question of how we fail to recognize the presence of Grace in our lives. It helps us see the psychological issues that cause us to forget the Divine Presence here in each moment.
Real transformation, real conversion, requires an awakening to ourselves, as well as taking the journey of discovering the ways in which our soul has become entangled and confused. Gaining clear self-knowledge is a crucial step in this process of becoming fully human, and in this endeavor the Enneagram is an enormously important aid and tool of remembrance. Rohr and Hudson offer lectures and practices to nurture transformation for ourselves, compassion for our companions, and prayer for the world.
In this program, Rohr and Hudson invite us to view our gifts and their distortions with Grace, opening ourselves to Presence.
These talks were presented at a conference sponsored by Consciousness in Action in Cincinnati, Ohio, in 2012.
Approximate length: 10.5 hours
This is a downloadable MP3 audio file. Also available as a CD.
Please be aware that MP3 purchases are non-refundable. If you don't feel comfortable downloading a .zip file, please consider purchasing CDs instead.