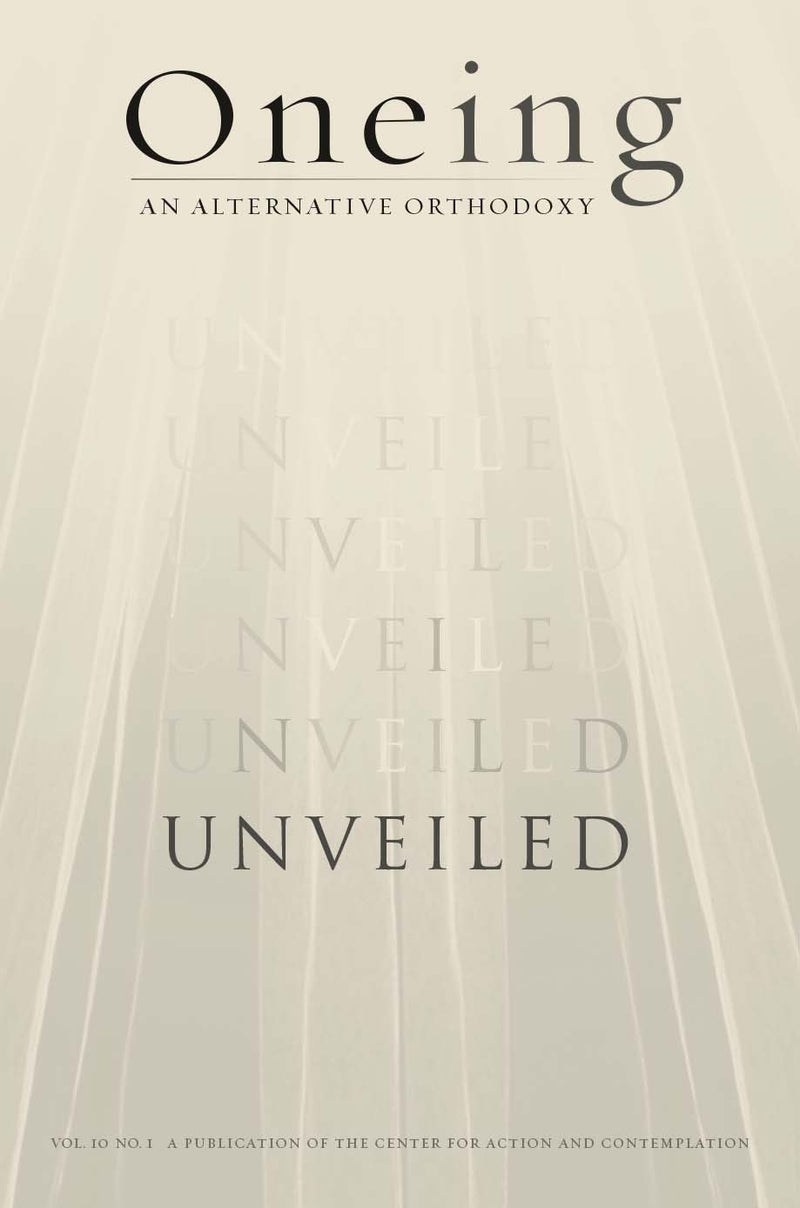 Oneing: Unveiled ~ PDF Download
Richard Rohr ends his Introduction to "Unveiled," the forthcoming, Spring 2022 edition of Oneing, with these apocalyptic words, "Unveiling is a gift for those who are ready to see more fully. Unveiling is a disaster for those who do not want you to see."
The "gift," it seems, "for those who are ready to see more fully," is the blessing of contemplation—which has been absolutely necessary to get through the past two catastrophic years. It takes a contemplative mind to be able to see and absorb the ugly underbelly of the United States of America, as revealed by a political administration that unwittingly unveiled it. It takes a contemplative mind to spend months living and working in relative isolation—away from family, friends, and colleagues because of a devastating pandemic—and not lose hope. It takes a contemplative mind to see live footage of global starvation and death, desperate Afghans falling from an airplane, and the effects of global warming—and be able to absorb it all with faith and love.
"The Greek word apocalypsis" according to Rohr, "literally means to unveil something and thus to reveal its true form and colors." The contributors to the Spring 2022 edition of Oneing have been invited to do just that: unpacking and revealing what the contemplative mind is capable of both holding and grieving in each moment in time.
Approximately 120 pages, also available for purchase as a print copy.