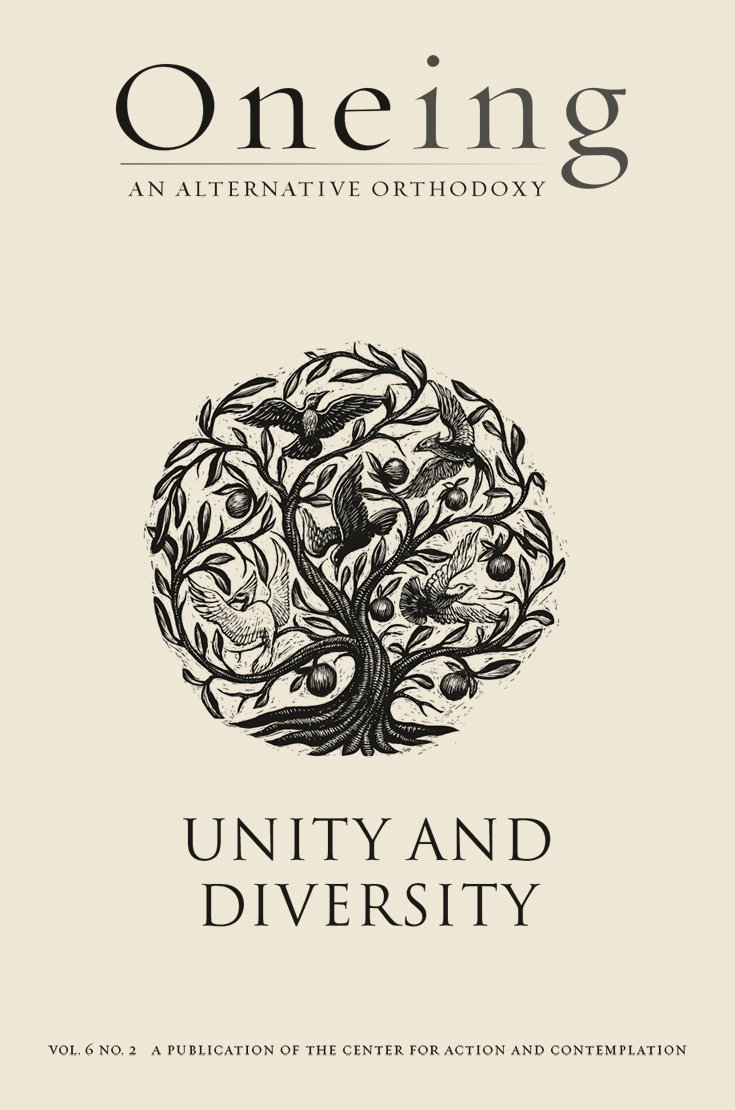 Oneing: Unity and Diversity ~ PDF Download
This limited-print issue of CAC's journal, Oneing, features Richard Rohr, Micky ScottBey Jones, John Dear, Polly Baca, Gideon Tsang, Naomi Shihab Nye, and others. 
From Richard Rohr's Introduction: 
The dualistic mind, upon which most of us were taught to rely, is simply incapable of the task of creating unity. It automatically divides reality into binary opposites and does almost all its thinking inside of this highly limiting frame. . . .  
I believe this problem is so foundational to all of reality that it had to be overcome in the very nature of God—from the very beginning—and in all things created in the image of God, which is exactly all things. God has to be otherness—diversity, if you will—but God also has to be diversity overcome and resolved—initially inside of the Deity Itself, then in all those who live inside of God, who are imprinted, marked, and "turned into the image that they reflect" (see 2 Corinthians 3:18). 
Our work consists in being fully aware of and present to our brothers and sisters and all of creation that exists in unity "inside of God." Each of the articles and poems in this edition of Oneing represents one complex facet of this underlying unity.
PDF Digital Download. Also available in paperback, click here.