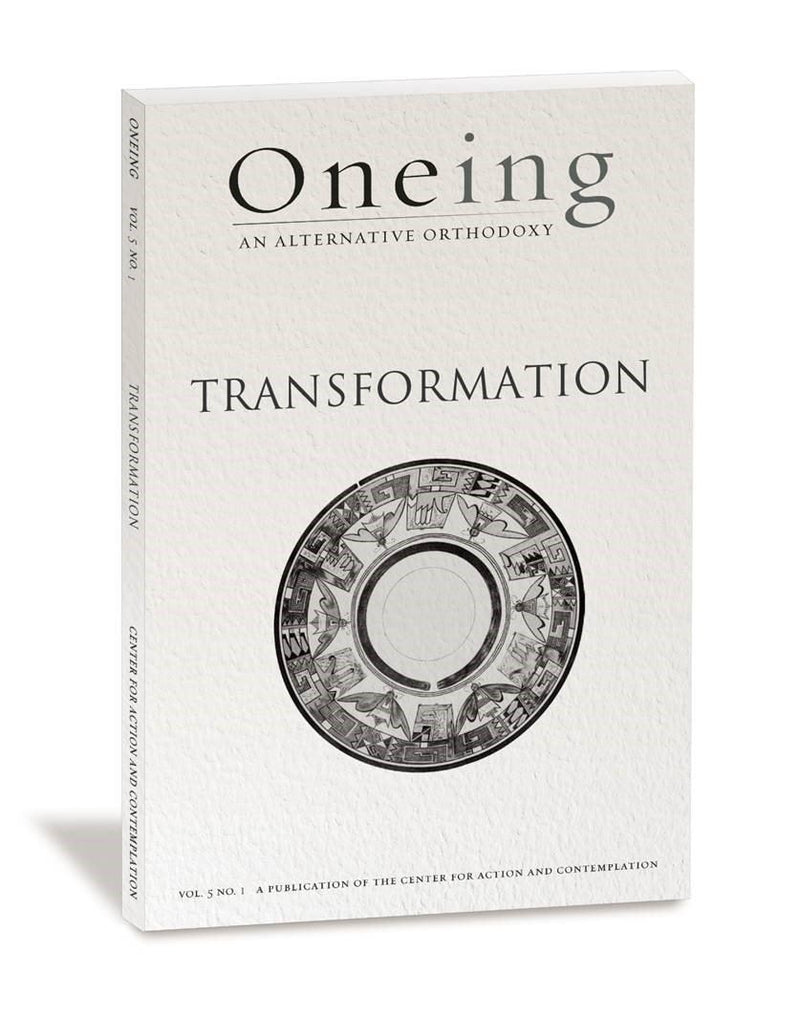 As I was reading through the very fine articles in this edition of Oneing, I was struck by these three observations:
the authors who take a scholarly, theological look at the word transformation—the theme of this edition of Oneing; 
those who describe one or more authentic, transformative experiences, and;
those who incorporate both the intellectual (head) and the experiential (heart) of what transformation means and what it feels like to experience transformation.
In his introduction, Richard Rohr writes,
Etymologically, transformation means to change form, move across, or even what is now called a "shape shifter" in the world of story. It implies actual development, evolution, change of consciousness, image, and form. The word is used to imply looking out from a genuinely new source and center, which usually means seeing things in a larger and more holistic way. A transformed person is a participatory self, an inclusive self, a generous self, revealing a measurable move toward compassion—and beyond protecting one's personal autonomy and small egoic reference point. This change sometimes uses specifically religious language but not necessarily at all. It too often gets in the way of what is really happening or not happening. The important difference to point toward is one's observable capacity to include, forebear, appreciate, and understand. Without these, there could not be any discussion of true transformation.
I hope you recognize your own experiences of transformation in the many powerful examples in this edition of Oneing—experiences that are undergirded by scholarly, theological contributions.
—Vanessa Guerin, Editor
Contributors to this edition of Oneing include Paula D'Arcy, Wm Paul Young, Cynthia Bourgeault, Sam Shriver, poet David Whyte, and many others.
Softcover