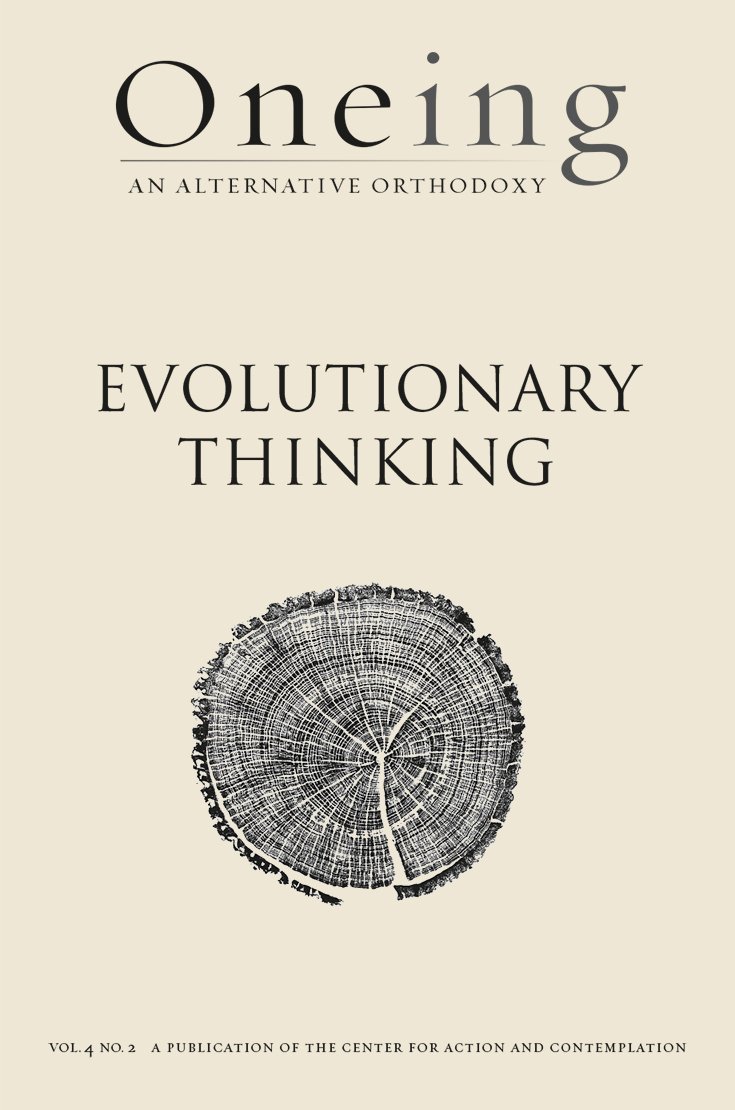 Oneing: Evolutionary Thinking ~ PDF Download
The whole creation is eagerly waiting for the full revelation of the children of God. . . . From the beginning until now, the entire creation, as we know, has been groaning in one great act of giving birth. (See Romans 8:19–22)
In this classic quote, St. Paul does not actively teach what we now call evolution; rather, he fully assumes it when he says, parenthetically, "as we know."
God is always and predictably developmental and unfolding—never static. If our God is both incarnate and implanted, both Christ and Holy Spirit, then an unfolding inner dynamism in all creation is not only certain, but also moving in a positive direction, and with a divine goal that is always beyond us.
Anybody who has paid any attention to their inner life or read any history books surely recognizes that life and love are always cumulative, growing, and going somewhere that is always new and always more.
—From the Introduction
Contributors to this edition of Oneing include Richard Rohr, Jonathon Stalls, Ray Leonardini, Alison Kirkpatrick, Tasha Wahl, and others.
Softcover