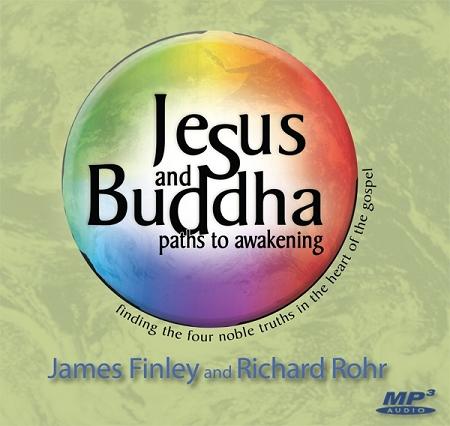 Jesus and Buddha: Paths to Awakening ~ MP3
Richard Rohr and James Finley investigate the Four Noble Truths, the distilled essence of Buddhist teaching. In these talks, each is introduced and explored, with emphasis given to the presence of these truths at the heart of Jesus' call to awaken to God's presence in every detail of our lives.
Topics include:
Receive and Reflect: Practicing Awareness—Richard Rohr
Buddhism 101—James Finley
Jesus and Buddha—Richard Rohr
A Deep Look at the First Two Noble Truths—James Finley
The Ten Cords of Bondage—Richard Rohr
The Four Limitless Qualities—Richard Rohr
The Mind of Christ—Richard Rohr
The Eight-Fold Path—James Finley
Question & Answer Session—James Finley & Richard Rohr
Chant and Gesture—Jim Reale
Nirvana and Kingdom Consciousness—James Finley
The Heart Sutra & Walking Meditation—James Finley
Closing Prayer—Richard Rohr
These teachings were presented at a conference in Albuquerque, New Mexico, in 2008.
Click here to download and print this product's insert.
Approximate length: 7 hours
This is a downloadable MP3 audio file.