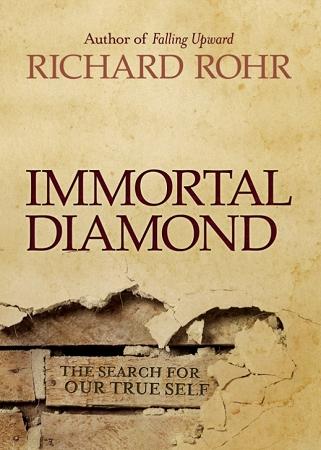 In Immortal Diamond, Fr. Richard Rohr likens the True Self to a diamond buried deep within us, formed under the intense pressure of our lives. In this book, Fr. Richard helps readers search for and uncover who we really are, separated from all the debris of ego that surrounds it. Required reading for our online course The Immortal Diamond, this transformative work explores the deepest questions of identity, spirituality, and meaning in Fr. Richard's inimitable style.
In a sense, the True Self must, like Jesus, be resurrected, and that process is not resuscitation but transformation.
"For a growing number of us, reading Richard Rohr is like sitting around the tribal fire, listening to the village elder give words to that which we've always known to be true; we just didn't know how to say it. Profound, intelligent, wise, and passionate, this book continues Richard's great work in showing us what vibrant, Jesus-centered faith looks like …" —Rob Bell
Hardcover
Watch Richard introduce Immortal Diamond in this short video.