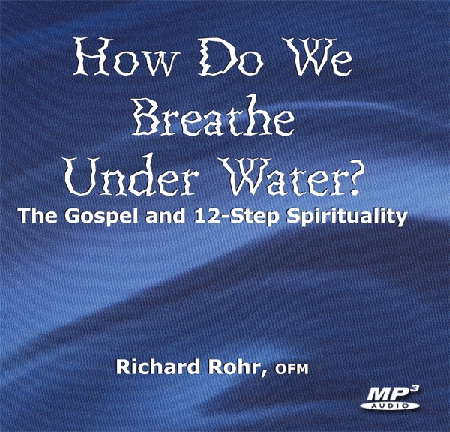 How Do We Breathe Under Water? The Gospel and 12-Step Spirituality ~ MP3
Calling the 12-Step program the "...great American contribution to the history of spirituality," Richard Rohr challenges his listeners to master the denials, deceptions and illusions of not just our personal addictions but the addictive nature of our entire culture.
An addiction is a condition in which we feel we need more and more of what doesn't work. It's an attachment and, if we are honest, we all have lots of them. In this series, Richard offers hope and practical suggestions from many sources, including Bill Wilson's Big Book and Scripture.
Topics include:
The Big Book and the Gospel
Addictive Thinking
Wounds as Trophies
Rituals and Life Summary
Approximate length: 5 hours
This is a downloadable MP3 audio file. Also available as a CD set or DVD set.
Please be aware that MP3 purchases are non-refundable. If you don't feel comfortable downloading a .zip file, please consider purchasing CDs instead.