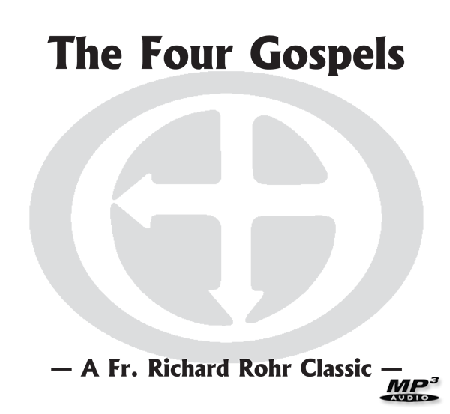 This series of teachings by Richard Rohr is a wonderful exploration of and introduction to the study of Scripture.
Richard presents background information to help us discern the purpose, the writer, and the time-frame for each Gospel. The information offers insight that helps the reader go deeper into the book's message. He also explores and summarizes some key passages that further aid our understanding of the Gospels.
As always, listeners are left with a greater knowledge of the topic and a stronger base from which to continue on their own path of discovery. These four teachings are an excellent choice both for those who are just beginning their study of the Gospels, as well as for anyone wanting to enrich their reading of them.
Approximate length: 4 hours
This is a downloadable MP3 audio file. Also available as a CD set.
Please be aware that MP3 purchases are non-refundable. If you don't feel comfortable downloading a .zip file, please consider purchasing CDs instead.