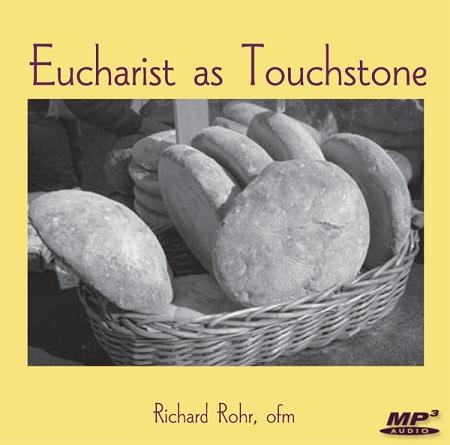 Eucharist as Touchstone ~ MP3
Richard Rohr's teaching/reflection at the 2000 New Mexico Eucharist Congress was based on Jesus' declaration, "I am the Bread of Life." This teaching explores how Eucharist touches reality and is transformed into a living experience.
Richard explains how the Eucharist can help us face our own shadow, anger, loneliness and lack of meaning in our life. With this "touchstone" we will be able to find our identity in God and the realization that our worth doesn't come from what the world thinks of us, but from a God who loves unconditionally.
This teaching provides a wonderful tool for training new Eucharistic Ministers and for renewal of experienced ministers.
Approximate length: 60 minutes