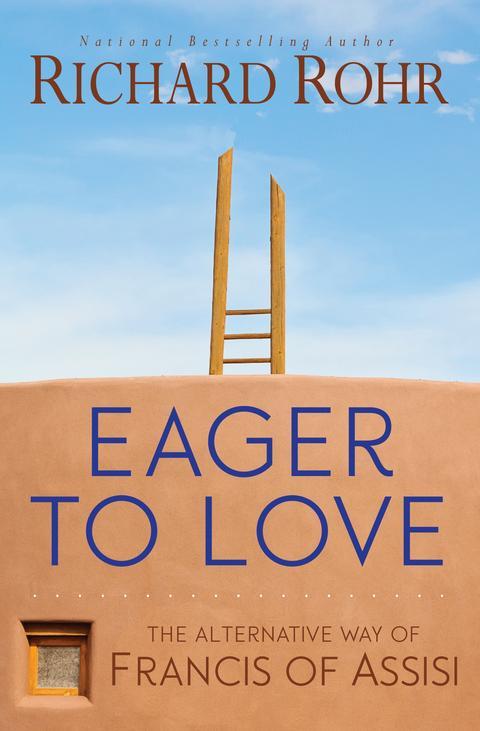 Eager to Love: The Alternative Way of Francis of Assisi
Francis of Assisi is one of the most beloved of all saints. Both traditional and entirely revolutionary, he was a paradox. He was at once drawn to earth and reaching toward heaven, grounded in the rich history of the Church while moving toward a new understanding of the world beyond. Richard Rohr describes how Francis found an "alternative way" to follow Jesus, one that disregarded power and privilege and held fast to Gospel wisdom of poverty and simplicity.
Richard helps us look beyond the birdbath image of the saint to the long-standing tradition founded on Francis' radical and life-changing embrace of Jesus' teachings. Rohr introduces us to the joyful Francis and his companion Clare who knew the essential truth about God, that there is no separation between matter and spirit. Knowing our true identity—one with God—frees us from fear of death and allows us to let go of our small self to live more fully as embodied love.
Richard Rohr is a master weaver, taking the threads of new concepts and understandings and braiding them into a beautiful and profound unified whole…. Weaving thirteenth-century spirituality into the big-bang cosmos, he brings the Franciscan way of life to the cutting edge of an unfolding universe. — Ilia Delio, OSF
Paperback: 320 pages