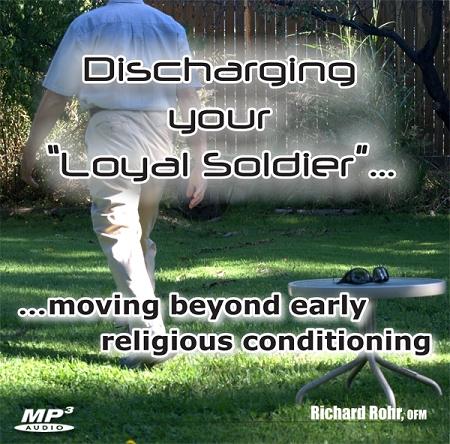 Discharging Your "Loyal Soldier" ~ MP3
In this teaching, Richard Rohr starts with focusing on the elder son in the Scriptural parable of the "Prodigal Son," giving insight into something he calls the "Loyal Soldier" that we all have within us.
Richard weaves a unifying narrative between Scripture, spiritual direction, the Enneagram, modern psychology, and mature spirituality. Hear how the Loyal Soldier is very helpful in our early years, but needs to be honorably discharged when we reach adulthood. Why is this important for our developmental maturity? Listen to Richard explain this in fresh new ways, and learn how this is applicable in today's world. He gives practical advice on steps we all can take to move beyond the inner voice of the Loyal Soldier. This process will lead each person to Jesus' promise of Life, and Life in Abundance.
Approximate length: 80 minutes
This is a downloadable MP3 audio file. Also available as a CD.
Please be aware that MP3 purchases are non-refundable. If you don't feel comfortable downloading a .zip file, please consider purchasing CDs instead.