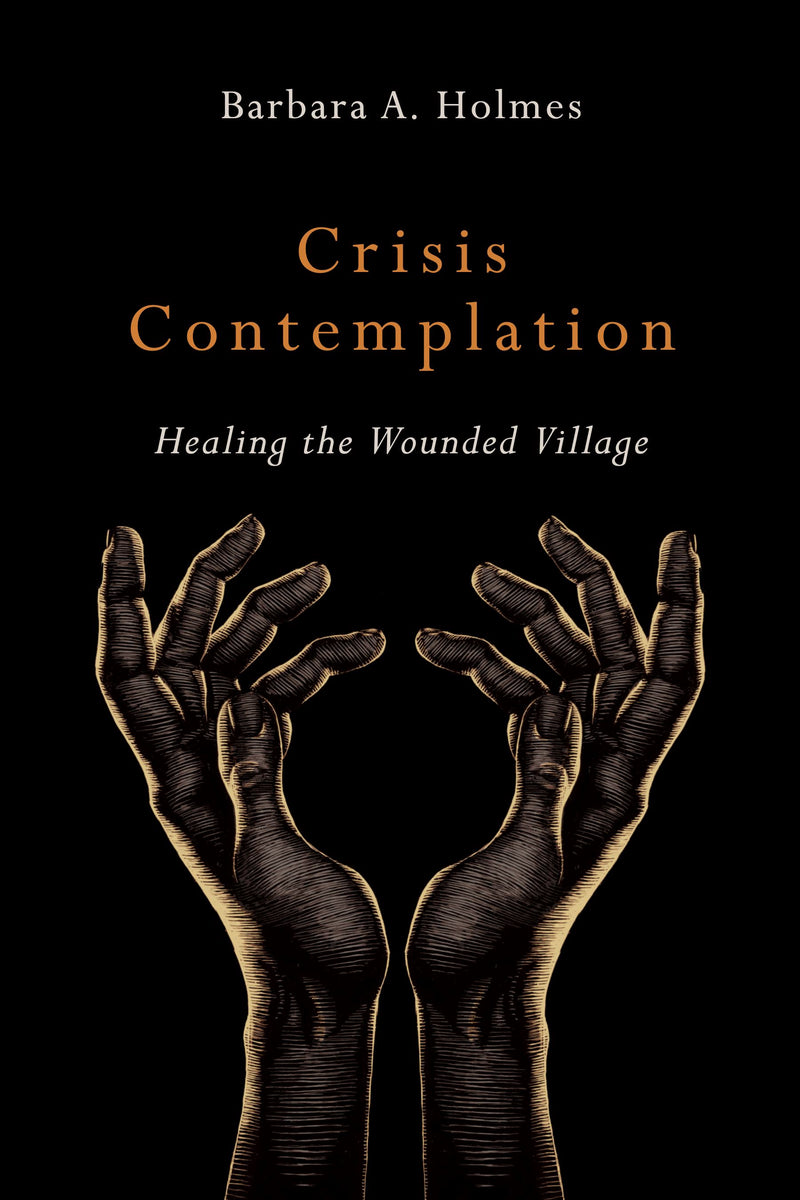 Crisis Contemplation: Healing the Wounded Village
Now through January 31 — Purchase "Race and the Cosmos" by Dr. Barbara Holmes and get "Crisis Contemplation" for 20% off! Make sure both titles are in your cart and the discount will be automatically applied.
Who are your people? How has your story been affected by their collective experiences of crisis and contentment, of love and suffering?
Contemplation is discovering the transformative power of great love and great suffering. In Crisis Contemplation, acclaimed author and African American mystical scholar Rev. Dr. Barbara Holmes examines two entry points into contemplation which are seldom explored: crisis and community.
Weaving both historical and current events, Dr. Holmes uses prophetic vision and poetic prose to examine how crisis contemplation manifests itself in BIPOC communities and communities of color. Following the lineage of our shared cosmic origins, Crisis Contemplation explores the Village Response that arises from our individual and communal experience of crises like pandemics, natural disasters, and systemic abuses—offering a roadmap for spiritual connection, healing trauma, and grounding ourselves in our shared cosmic origins.
Look for Cosmic We, a brand-new podcast from Dr. Holmes and the Center for Action and Contemplation!
Including reflection questions and practices to engage both individual readers and groups, Crisis Contemplation is more than a book—it's an exploration of different futures through liminality and bio-spiritual resurrection.
Praise for Crisis Contemplation:
"I and others always knew there had to be more paths to something as good and necessary as contemplation. We concluded that there were two universal and foundational paths of transformation: great suffering and great love. Finally, Barbara Holmes makes it clear to us that we might just be right! She wisely names the universally available path: 'crisis contemplation.' Barbara has democratized this inner journey with convincing prose and effective practices. Love and suffering are the ultimate crises for the human ego."
—Richard Rohr, OFM, Author, Founder of the Center for Action and Contemplation (CAC), and Dean of CAC's Living School
"Whether we like it or not, our personal destiny is interwoven with the wellbeing of the community. After each crisis, questions loom. Will we rise to the occasion and allow the planet to recover from our toxic greed or will we continue to destroy our planet, our only home?' Barbara Holmes asks this question for all the bridge crossers and those on the threshold, and she speaks my own heart and mind so eloquently in this prophetic vision of our unfolding."
—Therese Taylor-Stinson, Author-Editor, Community Organizer, and Founding Managing Member of the Spiritual Directors of Color Network
"If you or your community have been feeling the anxieties of the current global crises then this book is for you. Barbara Holmes spotlights the intersection of communal crisis and contemplation and illuminates how this journey may be the only path toward real transformation."
—Dr. Donald Bryant, Jr., Founder and Lead Pastor of ONE Community Church
"Crisis Contemplation should be on the reading list of theological educators as we reclaim physical spaces that we abandoned and interpersonal relationships that we have sought to maintain during the COVID-19 crisis. Dr. Holmes reminds us that the present moment cannot be extracted from historical and current crises that have been 'precipitated by oppression, violence, pandemics, abuses of power, or natural disasters and planetary disturbances.' She takes us on a 'luminous' womanist theo-poetic journey away from 'COVID-19 anti-scientific politics' so that we open ourselves to futurism and cosmic rebirthing. We are invited to remember 'our cosmic origins' and embrace mysticism as part of everyday life. The book can be used in ecclesial and academic classrooms or by individuals—anyone ready to engage in crisis contemplation to discern the 'moves of an active Holy Spirit.' In her words, 'When crisis is the context for the past and present, hopeful people manage the now and imagine a future.'"
—Marcia Y. Riggs, PhD, J. Erskine Professor of Christian Ethics, Columbia Theological Seminary
Paperback, 148 pages