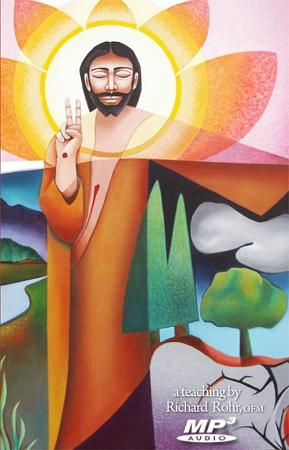 In this teaching Richard Rohr gives a profound insight into the nature of the historical Jesus and what the resurrected Christ really means.
We are reminded that the material and spiritual worlds are part of the same universal reality. As the Body of Christ we are all called to participate in relationship with the Divine Trinity. Richard uses plain language to make this life-changing view accessible:
You were created in the image and likeness of God. This dignity from God is never taken back from God's side. It's an eternal covenant.
The anointing that has been given to Christ has been given to you. That's why Jesus said, "Follow me." We have to walk the same journey.
When you say that you believe in Jesus Christ, you include absolutely everything, including yourself.
Only the Spirit can teach you that this is true.
Approximate length: 3 hours, 10 minutes
Click here to download and print this product's insert.
This is a downloadable MP3 audio file. Also available as a CD.
Please be aware that MP3 purchases are non-refundable. If you don't feel comfortable downloading a .zip file, please consider purchasing CDs instead.