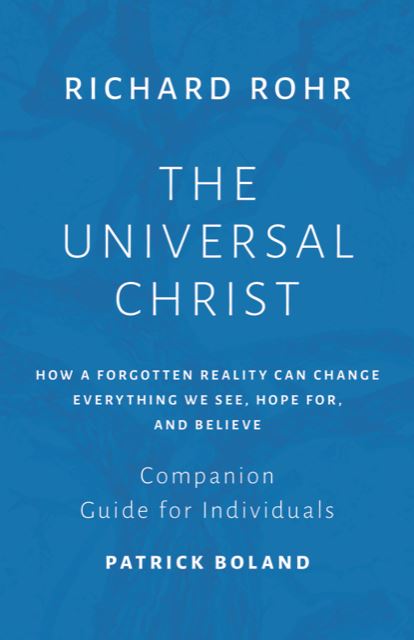 Companion Guide for Individuals ~ The Universal Christ
The Companion Guide for Individuals has been designed for those who wish to deepen their experience of the Universal Christ in daily life. Using reflections, journaling opportunities, Lectio practices, contemplative sits, and other exercises, this guide provides multiple points of engagement with each chapter of Richard Rohr's book, The Universal Christ: How a Forgotten Reality Can Change Everything We See, Hope For, and Believe. The 226-page guide includes an extensive introduction to prepare readers for each type of exercise and supplementary material with historical background and further information on the exercises.
The page references in this guide correspond with the hardcover edition of The Universal Christ, which is available here.