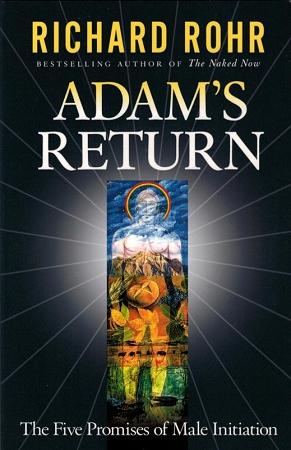 Adam's Return: The Five Promises of Male Initiation
In American society today, men have plenty of everything—money, sex, power, education—and many voices telling them how to be happy and successful.
But to a diverse group of men, young and old, the question of what it means to be a man is still perplexing. Most men long for the support and nurture of other men to help in the journey toward masculinity, maturity, and a deeper experience of the divine. Through the ages, many cultures have helped men by means of initiation rites and vision quests.
Richard Rohr has spent decades learning about these practices so that he can help awaken men to their own masculinity, their deep spirituality, and their potential for leadership. In Adam's Return, he gives us the five essential truths of that training, in language that is being used in men's retreats around the globe. Adam's Return is written to inspire a new generation of men to reassess what it means to be a man, to go through the initiations that every culture has required of its men, and to become leaders in the broader culture. Men are people, not gods, and they need to confront suffering, loss, and death before they can live with genuine wisdom and vision.
Also available as a CD audiobook.
280 pages