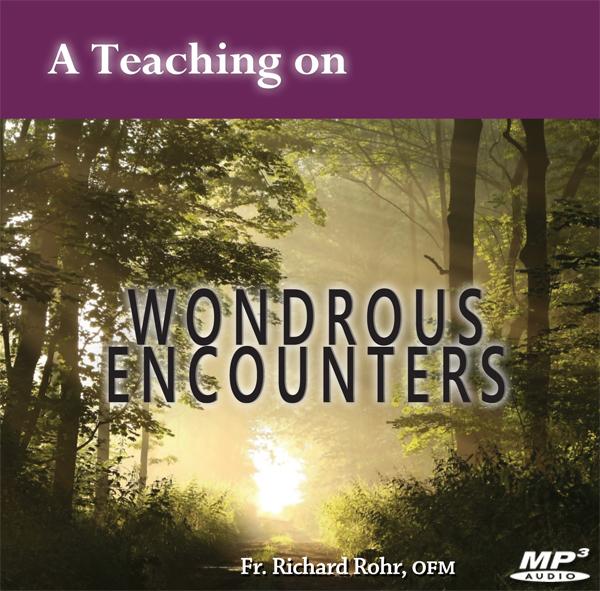 A Teaching on...Wondrous Encounters ~ MP3
In this brief but powerful teaching, Richard Rohr presents the essence of his book, Wondrous Encounters: Scripture for Lent.
This journey through the 40 days of Lent is more than an offering of simple daily meditations, although they are that as well. In Richard's words, he hopes these pages provide "a Lenten-based encounter with the Bible itself. Not just 'what' is in the Bible, but more 'how' we can interpret the Scriptures for ourselves, and grow through these parallel situations today."
Hear how Richard views the essence of sacred Scripture, and how a full reading leads us to conversion and inner transformation. The implications he presents show us how our daily lives can be changed toward greater fulfillment and deep healing.
This program ends with a session where the participants ask some very clear questions, giving Richard the opportunity to deepen his reflection on daily conversations with Scripture, fundamentalism, the true meaning of penance, and other topics.
Approximate length: 80 minutes