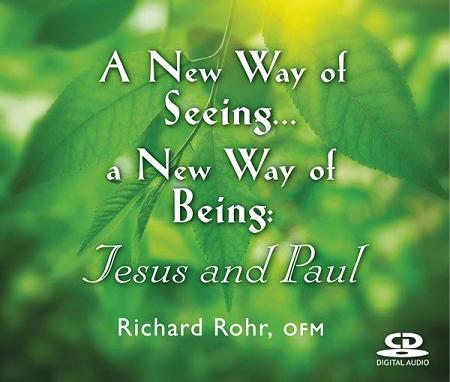 A New Way of Seeing, A New Way of Being: Jesus and Paul ~ MP3
In his teachings at the Religious Education Congress in Anaheim, California, Richard Rohr shows us that the essential messages of both the Gospels and the letters of Paul lead us to see God's reality in a new way and to think with a "different mind."
This gift of immense grace allows us to love God's creation and one another as a fruit of reconciliation. Our minds have become accustomed to "dualistic" thinking (either/or, win/lose, good/bad). One way to recover the heritage of the teachings of Jesus and Paul is through contemplative prayer, a practice which allows us to be able to see beyond our normal way of thinking.
These talks provide a gateway to higher levels of awareness—a great gift to us all!
Approximate length: 2 hours
This is a downloadable MP3 audio file. Also available as a CD.
Please be aware that MP3 purchases are non-refundable. If you don't feel comfortable downloading a .zip file, please consider purchasing CDs instead.