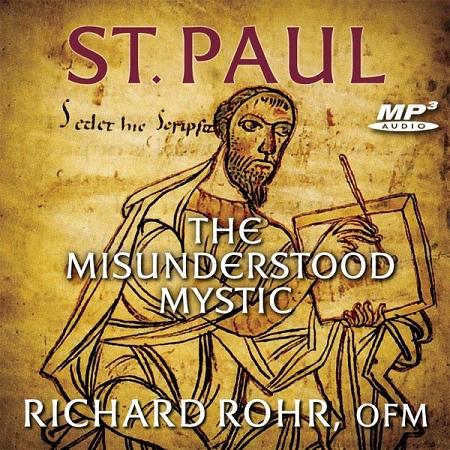 St. Paul: The Misunderstood Mystic ~ MP3
Paul is perhaps the most important and yet misunderstood teacher of the Gospel. His letters continue to challenge lay readers and scholars alike. Unfortunately, many interpretations of Paul's writings give us the impression of a misogynistic, moralistic man. Yet if we read Paul contemplatively, with the non-dual mind, we find rich and mystical meaning woven throughout his compassionate approach to real-world challenges.
Richard Rohr introduces us to the Paul we never knew, whose transformative encounter with Christ led him to view all things through eyes of faith.
This talk was presented via webcast in 2014.
Approximate length: 74 minutes
This is a downloadable MP3 audio file. Also available as a CD.
Please be aware that MP3 purchases are non-refundable. If you don't feel comfortable downloading a .zip file, please consider purchasing CDs instead.