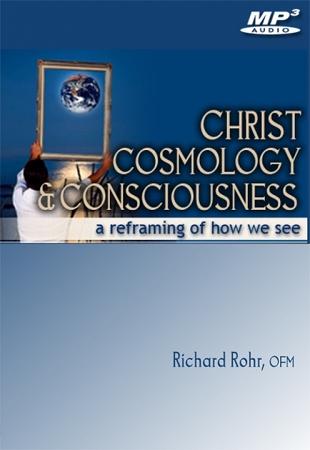 Christ, Cosmology and Consciousness ~ MP3
Richard Rohr presents a dynamic teaching that weaves together the themes of the universal nature of Christ, the modern scientific discoveries of the Cosmos, and human consciousness, or awakening to the Divine, which goes beyond brain biology.
In this teaching, Richard looks at "Christ beyond Christianity." As St. Paul writes in Col. 3:11, in the end there is only Christ in everything and, with Grace, from the beginning until now everything is groaning in the act of giving birth.
Richard describes the themes of Christ, Cosmology and Consciousness in new ways, using language that all can understand and thus making the message accessible and evident.
A lively Question and Response session is included which helps clarify these important themes for our spiritual and practical lives.
Approximate length: 2 hours
This is a downloadable MP3 audio file.
Please be aware that MP3 purchases are non-refundable.