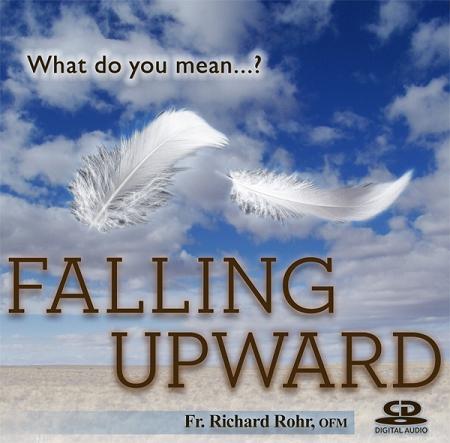 What Do You Mean "Falling Upward"? ~ CD
Richard Rohr discusses his book, Falling Upward, in this presentation.
In the first half of life, we are naturally and rightly preoccupied with establishing our identity—climbing, achieving, and performing. But those concerns will not serve us as we grow older and begin to embark on a further journey, one that involves challenges and mistakes that actually shock us out of our prior comfort zone.
Eventually we need to see ourselves in a different and more life-giving way. This message of "falling down"—that is in fact moving upward—is the most resisted and counter-intuitive of messages in the world's religions, including and most especially Christianity.
In this talk Richard illustrates what he said in the book and why he felt the need to say it. He addresses what matters and what doesn't matter at all. He is joined by Suzanne Stabile and Sheryl Fullerton in a dynamic Question and Response session.
This talk was originally presented via webcast.
Approximate length: 80 minutes
Also available as an MP3 audio download or in DVD video format.