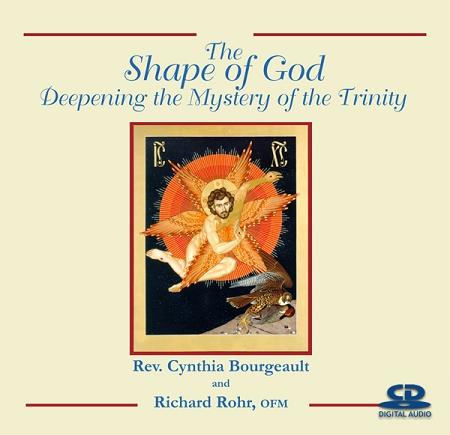 The Shape of God: Deepening the Mystery of Trinity ~ CD
Be nourished by Cynthia Bourgeault and Richard Rohr in a modern exploration of an ancient and important topic—the Trinity.
Their talks were presented as a follow-up to Richard's well-received recordings on the Trinity, The Divine Dance. Together, Cynthia and Richard breathe life into this topic by offering alternative perspectives grounded in Biblical and mystical traditions as well as a brilliant and clear feminine voice.
"Everything makes sense when God is communion instead of domination." Don't be surprised if you feel the energy, prayer, and movement that stirred within the audience as they spoke.
Click here to download and print this product's insert.
Approximate length: 6 hours
Also available as an MP3 audio download or in DVD video format.