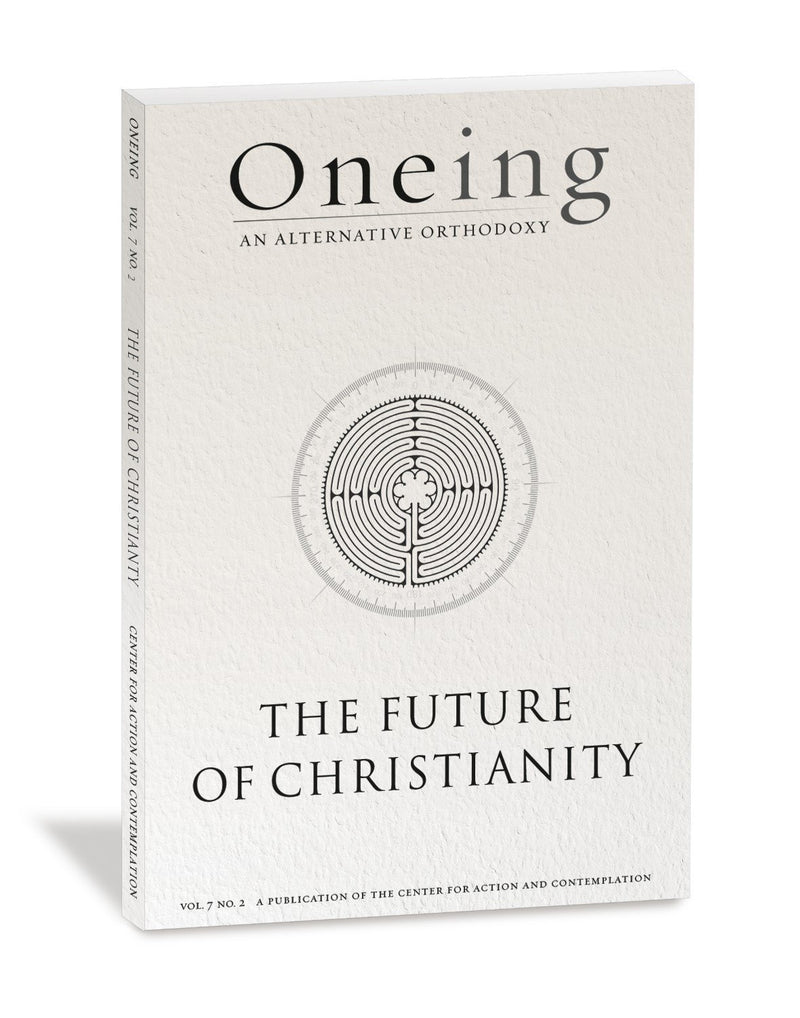 Oneing: The Future of Christianity
How can we even begin to imagine the future of Christianity without first recognizing how it has managed to sustain itself, for better or worse, for over two thousand years?

Each of the contributors to this inspirational edition of Oneing, brings a surprising perspective, in the spirit of the vision and mission statements, to the challenging concept of engaging an unknowable future for a church with a very long history.

Included in the edition are Richard Rohr, Diana Butler Bass, Brian McLaren, Naomi Tutu, and other critical thinkers.
Paperback. Also available as a PDF Digital Download, click here.