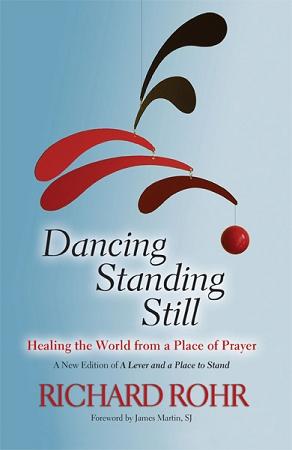 Dancing Standing Still: Healing the World from a Place of Prayer
Bestselling author Richard Rohr explores the challenges, rewards, and possibilities of integrating the contemplative life with an active and engaged life. Rohr invites us to move outward in compassion, healing, and justice from a prayerful stance.
O dance, Hafiz, dance.
Write a thousand luminous secrets
Upon the wall of Existence
So that even a blind man will know
Where we are,
And join us in this Love!
—Hafiz (rendered by Daniel Ladinsky)
Rich in poetry, scripture, and including the words of contemporary and ancient mystics, this new and updated version of A Lever and a Place to Stand shows us a vision of a life lived fully and authentically, one with divine Love.
Paperback, 105 pages