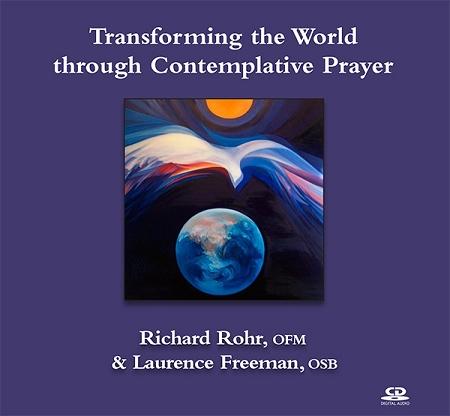 Transforming the World through Contemplative Prayer ~ CD
Richard Rohr and Laurence Freeman, two long-time spiritual friends, offer practical guidance for the challenges of this time in Earth's history. They teach us how we can put our deepest aspirations for personal realization and social transformation into practice. Their combined focus on contemplation and action and their shared passion for truth illuminate the origins of our crisis and show us the path toward lasting change and a more just and loving humanity. Discover the power of contemplative prayer to change the world.
These teachings were presented at an event sponsored by the World Community for Christian Meditation in Chicago, Illinois, in 2013.
Approximate length: 7 hours